Products
Carey Buck's ATM Training Business Products and Services
HOME STUDY COURSES
ATM Business Blueprint Home Learning Program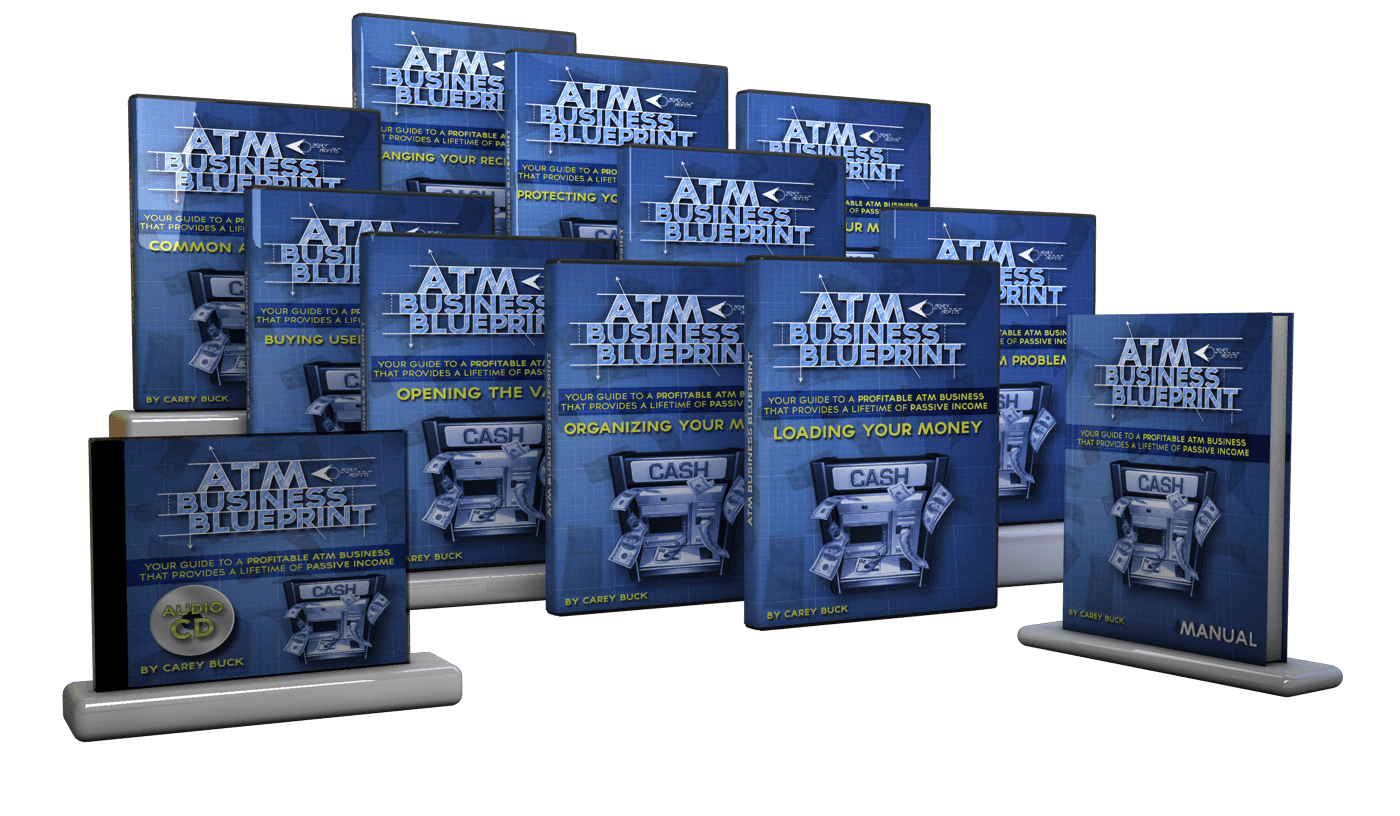 Your complete, comprehensive, step-by-step training to starting and growing your own profitable ATM business that provides you with a lifetime of passive income. Learn how to make money while you sleep, while you vacation, or while you sit on the couch! You can even do this while employed full-time, if necessary! Full-time income on a part-time basis can be a reality for you! All you have to do is follow the ATM Business Blueprint and take action!
Price: $1997
Click here to learn more.
Click here to order now with the 1 payment option (Save $203!) or
Click here to order now with the 4 payment option.
COACHING
Platinum Partnership Program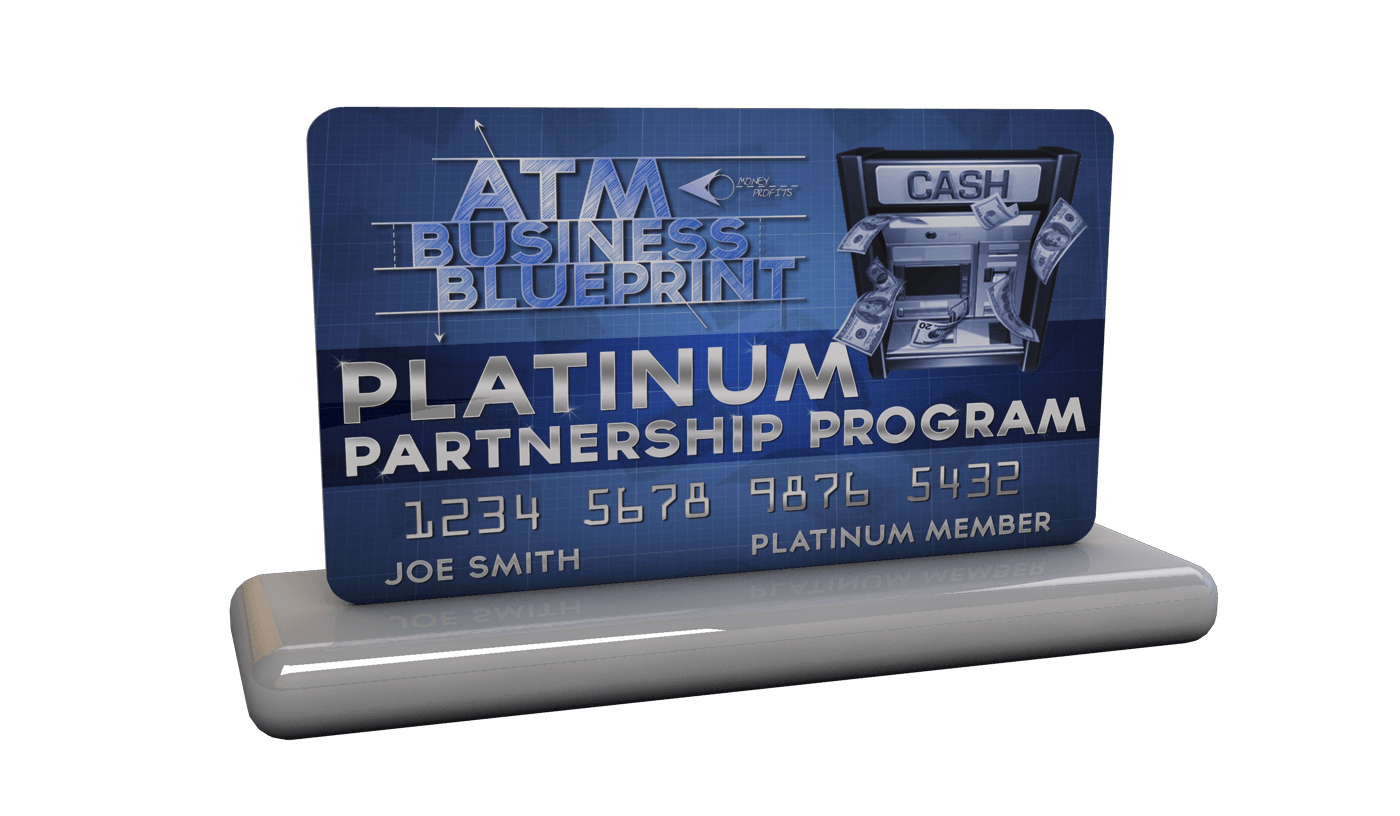 This exclusive membership program allows members to have access to Live Monthly Q&A Coaching Calls, Case Studies, Special Expert Calls, Special Members Only Videos, One (1) detailed email access per week to Carey and much more.
Price: $97 Monthly
The PPP membership is not currently open to non-students.
Live Events
ATM Business Blueprint LIVE!
3 Day Live event where I help you with getting your ATM business set up so you can kick ass when you get home! I am the only speaker at this event, besides my team members of course that will be there to help you. So it's me, you and my team for 3 days with the sole purpose of helping you make a ton of passive income for the rest of your live! Pretty freakin' awesome, huh?
You will leave this event with or do the following at the event:
* Your marketing templates completed
* Customized scripts created for you and your personality
* A list of potential locations for your new ATM business
* You'll role-play like a champ
* You have an opportunity to call some of the business owners on your list at the live event, while myself and my team are there to help you! (You could get your very first YES or your first appointment AT THIS EVENT!)
* Myself and my team will be there for you the entire 3 days to help you. And don't worry, I keep these events small so that you can get the attention that you deserve!
* Ready to tinker with an ATM to see that they aren't so intimidating? Well, you'll do that at this event as well.
* and much, much more!
Price: $2997
Email Carey at atmbusinessblueprint.com or support at atmbusinessblueprint.com for more information or to reserve your ticket for an upcoming event before it fills up!